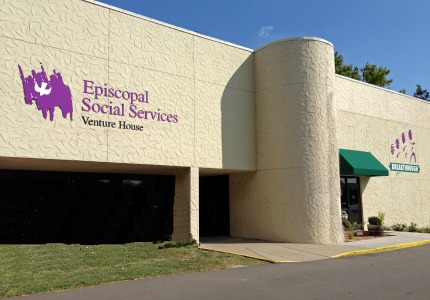 Episcopal Social Services is a broad-based social service agency meeting the changing needs of the homeless, unemployed, under-employed, those suffering from mental illness, and the at-risk youth in our community.
A Christ-centered ministry, ESS brings hope to people in need by offering opportunities for positive changes in their lives and provides ways for people to express their faith through service.
Do you know how generational poverty and situational poverty are different? Come join us and find out!
Wednesdays, beginning September 7th
We will start at 11:30 am and end at 1 pm . Lunch and training materials will be provided.
We encourage staff and volunteers to learn how to support persons living in poverty as they develop their own plans to move out of poverty and gain stability. We expect that new understandings will help to improve outcomes at ESS|Venture House|Breakthrough Club, and to improve relationships at the individual level.
The Bridges Out of Poverty curriculum is our training resource for staff and volunteers.
Leaders are certified by aha! Process, Inc. the training and publishing company that developed the concepts and resources of the curriculum.