Who we are. What we do.
Episcopal Social Services is a broad-based social service agency meeting the changing needs of the homeless, unemployed, under-employed, those suffering from mental illness, and the at-risk youth in our community. A Christ-centered ministry, ESS brings hope to people in need by offering opportunities for positive changes in their lives and provides ways for people to express their faith through service.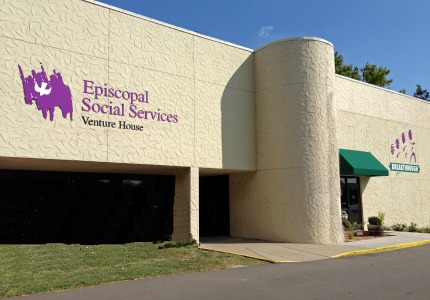 Announcements
Posted by Jennifer on 08/13/2014

Barb Andres, Wichita Breakthrough Club, said Williams' death is shining light on depression and substance abuse.

Posted by Jessica St. Clair-Stong on 04/08/2014

Join Episcopal Social Services – Venture House and Breakthrough Club in focusing on kindness to ourselves through wellness and spreading kindness in our community for our 5K Run/Walk on Saturday, June 28, 2014.