Spreading kindness in our community
---
2016 ESS Kindness Moves Me Summer Event
For Adult Registration:
https://runsignup.com/Race/KS/Wichita/KindnessMovesMe
For Team Fundraising Opportunities:
https://runsignup.com/Race/Donate/KS/Wichita/KindnessMovesMe
Register today!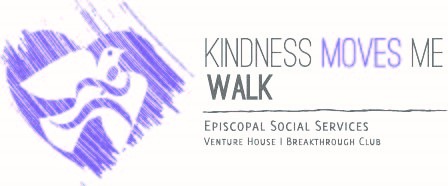 Saturday, August 27, 2016
Sedgwick County Park – Plum Shelter – Wichita, KS
http://www.esswichita.org/about/kmm.html
The Kindness Moves Me Walk increases awareness of the difference that it makes when a commitment to service and compassion is demonstrated through acts of kindness.
At ESS, kindness is infused in the work we do to carry out our mission.  That mission is to serve those living with severe and persistent mental illness, as well as those living in poverty in our community.
On walk day, participants and visitors will be asked to perform an act of kindness for a friend, family member, neighbor, or stranger, and will be provided with numerous ideas and opportunities to spread kindness. Participants of every age will receive a kindness token to either pass along to someone else or keep as a reminder of the importance of kindness. 
In addition to the walk, artists from the community will conduct a 'quick draw', a rendering of each artist's interpretation of kindness in our community.  Various mediums will be used and the art will be auctioned off.  A pancake feed, family games out on the lawn and a photo opportunity will be included for all registrants.  We can teach our kids about the importance of kindness, and have fun doing it!
All proceeds benefit the people we serve through our array of programs at Venture House and Breakthrough Club.  Your dollars are hard at work, providing a hand up to so many who have lost the resources they need (both tangible and intangible) to live a life of significance.  Please join us in support of this important ministry!